Search Engines
Below we will describe the tools you can use to locate a person by phone number and get all the required information about this person.
To successfully locate phone numbers via search engine, you only need to enter a phone number in four different formats, one at a time:
+7 (9XX) XXX-XX-XX;
+7 9XX XXX XX XX;
79XXXXXXXXX;
89XXXXXXXXX
Often, such search requests offer the Facebook profile pages, yet you can also easily get redirected to the other websites. If a person happened to specify his phone number in some message boards, search engine will almost surely find this message and provide link to it.
If the nickname of the author of a post with the phone number of your interest is unusual, you can use it to find additional information such as a city, a name and a surname, or a car brand etc.
Moreover, the photo found will slightly expand the search. Analogues of the FindFace service including a search by photo with Google allow you to find people's pages in Facebook by photo and give the links to all posts or messages with similar faces.
Messengers and Social Networks
Searching a person of your interest with a Viber or WhatsApp account, you will get his account details. You can usually find a company logotype or photo of a person, company name or user's surname and name.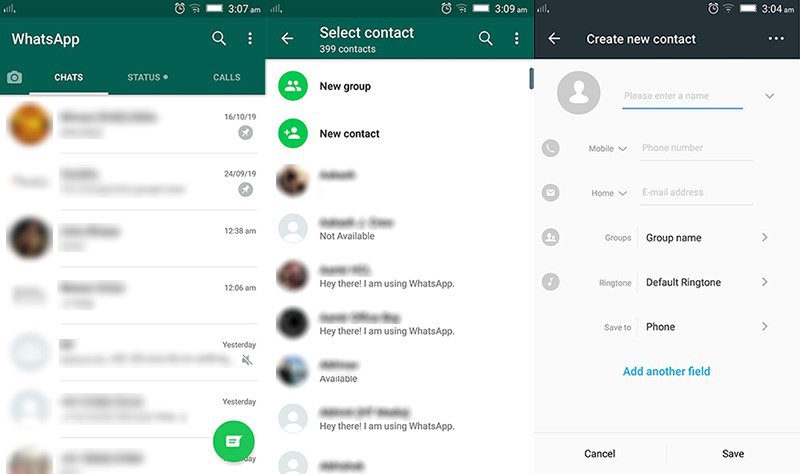 You can also locate a right person on social networks by the phone number. Yet nowadays, fewer people provide real contact details as they seek to minimize the possibility of calls from various spammers, scammers and unscrupulous organizations.
Facebook offers quite nice feature to help you locate Caller ID. For this you need to do the following:
Open the account access recovery form.
Specify the phone number of your interest in required field.
The software will send a verification code to indicated phone number and show the name of the user linking this phone number to his account.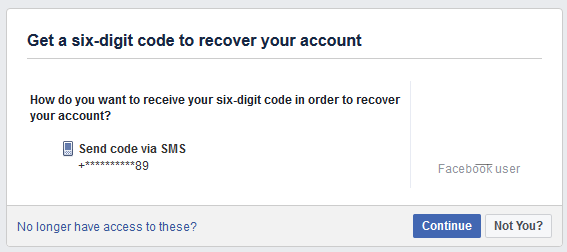 Unfortunately, Facebook doesn't provide such a feature. To recover account access, this social network requires not only phone number, but also surname indicated on user's profile page.
Online Transactions via Bank Application
To use this feature, you only need the phone number of a subscriber of your interest and the application of the most popular bank in your region installed on your smartphone or tablet.
Try to make the minimum possible transfer by phone number. To ensure quick transfers, many banks link the phone numbers to debit cards.
After entering the amount (write down any value, for example, 1 USD), go to the next window.
Before confirming the transfer, a system will generate a preliminary check. It will not only contain the information regarding specified sum and phone number, but also recipient's first and middle names as well as the first letters of his last name, and the first 6 and last 4 digits of the card number.
This method only works if the person has a bank card linked to the number of interest. In addition, not all the banks allow this type of transfer and do not always provide the required information.
Conducting a Fake Survey
Surprisingly, conducting a fake survey may also work out.
Call the phone number of your interest using some other phone because there is a chance that subscriber has saved your contact information.
Introduce yourself as the person conducting the survey and ask a few simple questions. If the subscriber wants to communicate, he will tell you all the necessary information.
To get more information out of subscriber, promise him a small bonus for the answers. For example, you can promise to replenish his account with a certain small amount of money for answering each question or with a greater sum of money for completing the entire survey.
Using Special Services
There are many special services that allow you to locate a person by phone number yet not all of them provide reliable information. They often offer outdated information or inaccurate data. Also, such services are often offered by ill-minded companies, which simply seek to get the most money from users without providing them with anything in return.
You can also use phone number database like outdated paper telephone directories. But it can also provide outdated or irrelevant information.
Locating a Person by Phone Number Via Operator
Pursuant to the law, each dealer acting on behalf of the operator or a company employee is required to conclude a contract with the buyer and specify personal data of the new subscriber when selling the SIM card.
The following information shall be entered into the signed agreement:
FULL NAME;
Registration Data;
The series and number of the proof of identity as well as issuing authority and date of issue.
If the card was purchased illegally, the signed agreement is likely to contain invalid data. But in any other case, there is a chance to get the information of your interest in the mobile phone outlet.
To do this, visit the outlet of needed operator and replenish the account using required number. To confirm the correctness of indicated data, ask the seller to give the surname and name of phone number owner. Typically, outlet employees do not mind helping customers and answer a question. But if suddenly they won't agree to do that, feel free to visit another outlet. In the end, you will certainly get the information you need.
In addition, the operator should store the following data:
Messages sent and received;
Incoming and outgoing calls and their duration;
Call duration without recording a conversation;
Current balance, SMS traffic etc.;
Account replenishment date, time and amount;
Moving the phone between the operator's cells;
GPS coordinates at the time of entry and exiting the network coverage area;
IMEI device.
if you don't know anyone in mobile operator company, the chances are that you neither will get provided information, which is stored on the servers of mobile operator, nor learn Caller ID.
Using MobiTracker™
If you need to obtain the data of phone number owner such as his name, first and middle names as well as find out exactly where s/he called from, you can use a special mobile tracker. To initiate data collection, you only need to enter a phone number and wait until the software obtains all the necessary information.
You will get the following information:
Travel history of mobile phone with this number;
Current location of the device;
A map with obtained GPS coordinates.
Often this information will be enough to understand whether this Caller ID really interests you and if you want to continue communication with certain subscriber.
Conclusion
As you can see, there are many ways to locate a person by phone number and they are all legal ones. It is totally up to you to decide what method you are going to use. But we recommend using many approaches at once to obtain the maximum amount of data and efficiently search for the most relevant information. Even Viber, WhatsApp, Facebook or Twitter account of any other user can be linked to a phone number you are searching for. SIM card can also be purchased using the passport of a total stranger.